While many brands are still trying to figure out how to best utilize augmented reality, some have been able to truly add value to their customers in innovative experiences, rather than relying on bandwagon-jumping gimmicks. These are our top five brands best leveraging AR right now.
5. Rémy Martin – "ARt"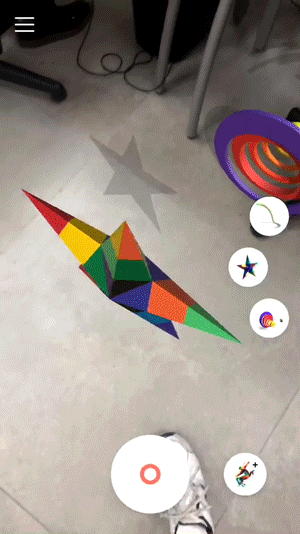 Luxury Cognac producer Rémy Martin developed an app that lets its users place beautiful abstract 3D animated objects into their surroundings to create striking and shareable video landscapes. The AR project, a collaboration with acclaimed graffiti artist and designer Matt W. Moore, proves that brands don't need to force a connection to the product itself to deliver an engaging experience for customers.
4. Kate Spade New York – "Joy Walks"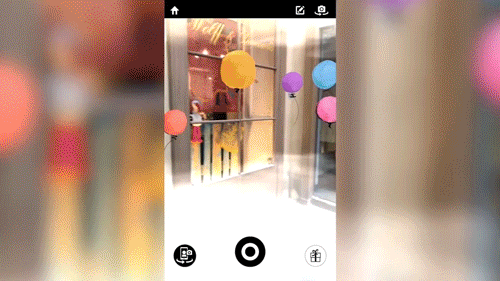 Announcing its first brick and mortar store in Paris, fashion design house Kate Spade created a location-based path of AR experiences in "secret" Parisian locations that end at the boutique. Not only do customers get a trail of interesting locations they might not have visited before, but once they complete the journey and arrive at the store, they're gifted a pack of Kate Spade pins.
3. Bareburger – "Snapchat 3D Menu"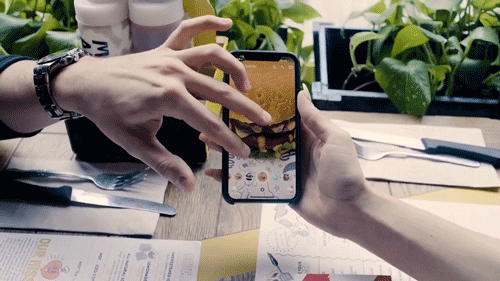 Burger joint Bareburger partnered with 3D capturing firm Kabaq to bring real-life high-definition scans of menu items on Snapchat as part of a week-long promotion giving away free food for people who share their 3D meal choice. The contest is intended to transition into a virtual menu for customers to preview meals before ordering.
2. Sephora – "Virtual Artist"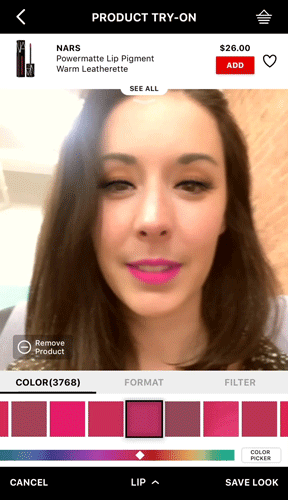 Sephora's app lets users preview different kinds of makeup superimposed on their faces in real time, eliminating the need to visit the brick and mortar store. Utilizing state-of-the-art makeup AR SDK ModiFace, the app's resolution, facial tracking, and realism create a unique experience that feels like the real thing. And when you like a product, you can easily add it to your shopping cart.
1. IKEA – "IKEA Place"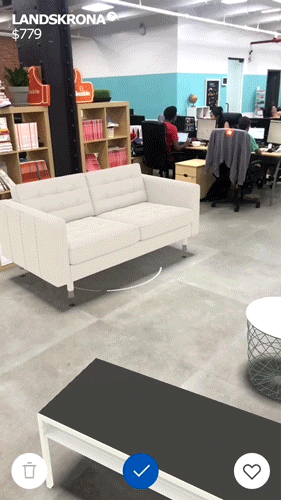 IKEA takes the cake. Its app is the only example of a brand that utilizes AR to provide a service that until now has never been possible. The app lets you place multiple pieces of virtual IKEA furniture in your home, eliminating the old guess-and-check approach to arranging furniture in a new apartment. It not only encourages brand loyalty but also adds value to the IKEA shopping experience that no other brand has been able to match thus far.
AR is a powerful technology poised to change a number of industries, however, it is not to be invested in simply for the sake of using the new medium. According to a Purdue University study, a print ad for a fake car company retained 82 percent of factual information as opposed to 59 percent for an identical AR ad. When a brand's AR is just about using AR, it simply distracts from the brand's message. Effective AR campaigns need to add tangible value to a user's experience or it could go down in the long list of failed marketing gimmicks.
Ready to create a valuable AR experience for your brand? Let's talk.